Help Me Choose A Better Email Solution
Our California based design team all work together as your partner to make a big impact for the premium digital newsletter publications we produce together.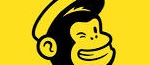 Vertical Response
✓ Compatible
Constant Contact
✓ Compatible
Salesforce Pardot
✓ Compatible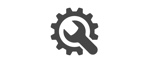 Self Managed Email
✓ Compatible
Do You Have an Existing Email Delivery Platform?
Yes, I'm using another platform already for email delivery (like any of the above platforms) as the inbox email and would like to continue using this to get people to a modern full premium edition digital newsletter publication
I don't have a selected email send platform or we're looking to start with something new or email delivery managed for us all together. Tell us about your needs – contact us now.