Help Me Choose A Better Email Solution
Setting up a new email marketing digital publication or newsletter and need some assistance?  We've got you covered.
For existing publishers, select your current email capabilities and we will provide pricing and options for extending the tools and templates you're already using today.  A premium digital publication may be delivered with any email provider. You name it, all the major newsletter platforms like SendGrid, Sparkpost, Mandrill, Mailgun, Mailjet, and AWS can still delivery the trigger tracking opens and clickthrough to your full digital publication on your branded domain.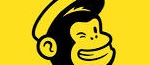 Vertical Response
Compatible
Constant Contact
Compatible
Salesforce Pardot
Compatible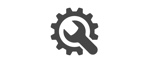 Self Managed Email
Yes – This works too
Do You Have an Existing Email Delivery Platform?
Yes, I'm using another platform already for email delivery (like any of the above platforms) as the inbox email and would like to continue using this to get people to a modern full premium edition digital newsletter publication
I don't have a selected email send platform or we're looking to start with something new or email delivery managed for us all together